Hole 9, Par 4 Index 14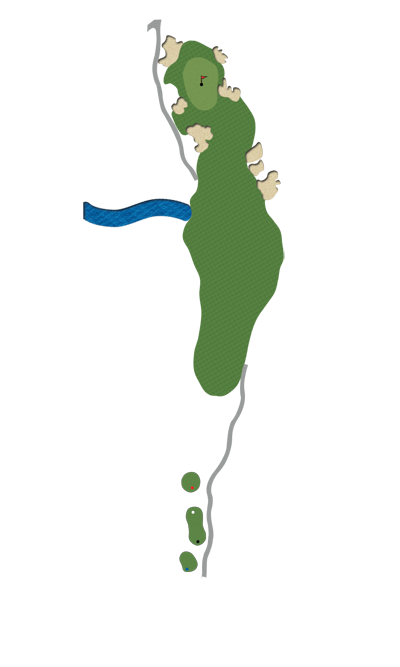 Yardages:
black-teeBlack Tips (354)
blue-teeBlue Tips (334)
white-teeWhite Tips (318)
ladies-teeLadies (296)
Benign from the tee, the front's finisher wreaks more havoc the closer you get to the hole. A short approach will trickle all the way down to a collection area at least 60 yards from any pin position. Commit to your second shot and hit it with confidence.