Hole 6, Par 4 Index 16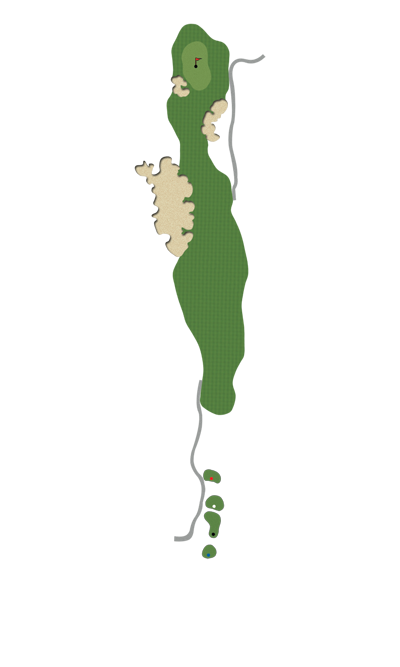 Yardages:
black-teeBlack Tips (432)
blue-teeBlue Tips (414)
white-teeWhite Tips (389)
ladies-teeLadies (365)
This gentle dogleg left par 4 can either be a monster or a golden opportunity... depending on which direction the wind is blowing. Either way, the tee shot is down the right side, to avoid the gigantic waste bunker down the left. Plenty of bail-out room right of the green.