Hole 18, Par 4 Index 5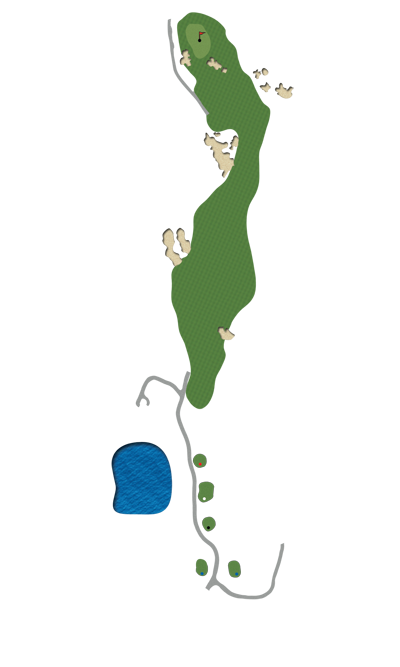 Yardages:
black-teeBlack Tips (479)
blue-teeBlue Tips (437)
white-teeWhite Tips (410)
ladies-teeLadies (381)
Not an easy finishing hole, requiring a drive just right of center to avoid the menacing bunker on the left side of the fairway. Skirt it with a strong fade and expect it to carom down into a swale, significantly shortening the hole. Play your approach out to the right and watch it feed off the bank onto the green.