Hole 14, Par 4 Index 17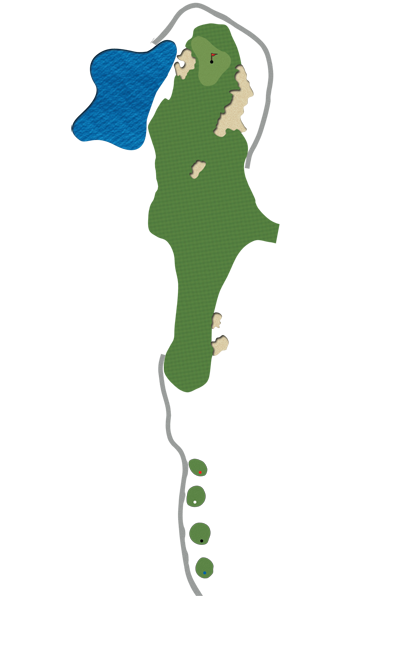 Yardages:
black-teeBlack Tips (319)
blue-teeBlue Tips (298)
white-teeWhite Tips (275)
ladies-teeLadies (255)
The shortest par 4 is made even shorter by an elevated tee. Blast a drive over the trap in the middle of the fairway and you might just be putting for eagle. Anything right or left of that line, however, will most likely end up in a greenside bunker. A safer play is rescue-wedge.