Hole 5, Par 5 Index 16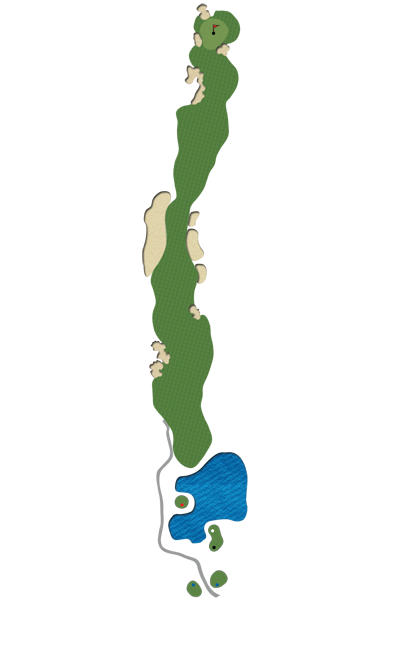 Yardages:
black-teeBlack Tips (575)
blue-teeBlue Tips (537)
white-teeWhite Tips (525)
ladies-teeLadies (492)
More of a birdie chance than the previous par 5. A big drive between the fairway bunkers should catch the downslope and make you consider going for the green in two. But beware: Danger - in the form of menacing bunkers - lurks all around the slightly elevated green.