Hole 13, Par 4 Index 1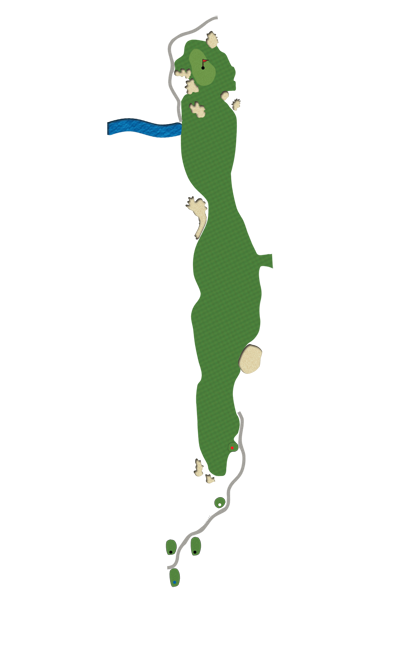 Yardages: 
black-teeBlack Tips (483)
blue-teeBlue Tips (451)
white-teeWhite Tips (434)
ladies-teeLadies (378)
The course's most difficult hole is a bear from start to finish. A strong, right-to-left drive, over another mammoth fairway mound, will leave a mid iron in. Take an extra club to account for a slightly elevated green with a false front. The dance floor is deceptively deep.