Hole 17, Par 4 Index 7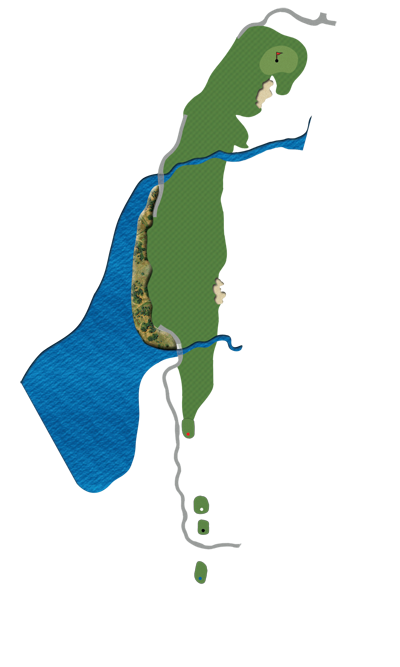 Yardages:
black-teeBlack Tips (454)
blue-teeBlue Tips (412)
white-teeWhite Tips (396)
ladies-teeLadies (332)
A river runs through this mid-length par 4... twice - although only the second occurrence, about 100 yards short of the green, can be a factor. (And even then only for the biggest hitters.) A good strategy is wood-mid iron, aiming left with the approach in order to avoid all the native trouble right.