Hole 8, Par 3 Index 12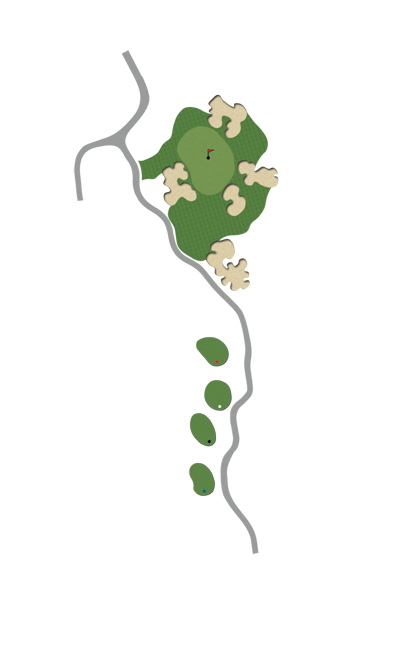 Yardages:
black-teeBlack Tips (175)
blue-teeBlue Tips (148)
white-teeWhite Tips (129)
ladies-teeLadies (105)
A lot shorter than the initial par 3 - it plays considerably downhill - but shame on anyone who takes it lightly. Bunkers surround the green, which is as tricky as any on the golf course. The Marble Mountains provide a distracting backdrop.