Hole 3, Par 4 Index 2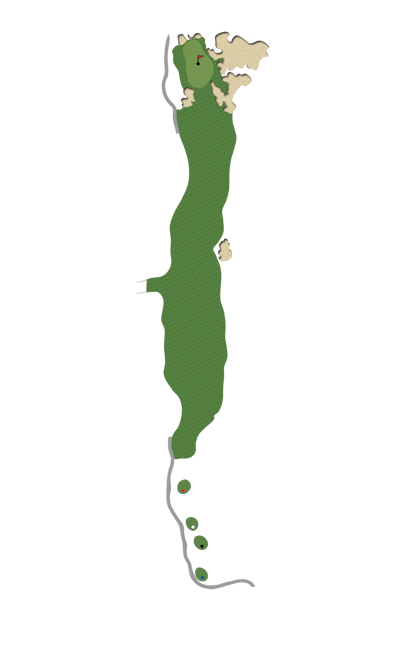 Yardages
:
black-teeBlack Tips (459)
blue-teeBlue Tips (431)
white-teeWhite Tips (414)
ladies-teeLadies (381)
A solid drive down the right side of the fairway leaves a good angle to attack the elevated green with a mid iron. A massive bunker guards the green front left. Clear it and birdie becomes realistic. The green's bowled effect allows balls to feed toward the hole.